RESOURCES
Find material to help you create your own video that can help and inspire others.
Resources are often like natural resources, they are deeply buried, you just have to know how to look for them!

Here, you will find: Books, Films, Youtube Channels, Pod-scats, Series, App, Programs, Articles, Free Courses.
Books:
1 The World Minute of Waterloo: Stefan Zweig
17. Elon Musk: Ashlee Vance
2 Chronicles of Narnia:
Book by C. S. Lewis
18 Edward Snowden BIOGRAPHY
3 A Charming Mass Suicide: Arto Paasilinna
19. Tolkien: Man and Myth – A Literary Life: Joseph Pearce
4 The Death of Ivan Ilyich
Novella by Leo Tolstoy
20 The Metamorphosis
Novella by Franz Kafka
5. And Then There Were None: Agatha Christie english version
21. Wonder (La lección de August)
6. Chess story: Stefan Zweig
22. Man's Search for Meaning (El hombre en busca de sentido)
7. Leaf by Niggle: J. R. R. Tolkien
23. The Screwtape Letters (Cartas del diablo a su sobrino)
8. The Great divorce: C. S. Lewis
24. The Year of the Hare
Novel by Arto Paasilinna
9. The screwtape letters: C. S. Lewis
25. Charming massacre: Arto Paasilinna
10. The unknow soldier Väinö lina
26. The importance of being Earnest: Oscar Wilde
11. Under the North Star trilogy (Täällä Pohjantähden alla)
27. The lord of the rings: J.R.R. Tolkien
12. War and peace: Leo Tolstoi
28. The Portrait of Dorian Grey: Oscar Wilde
13. Les miserables: Victor Hugo
29. courage to surrender: Tommy Hellsten
14. virtuous leadership: Alexandre Havard
30. A year as a gentleman: Joonas Konstig
15. The four loves: C. S. Lewis
31. Unlock Your Life Traps: Kimmo Takanen
16. Paranoid optimist: Risto Siilasmaa
32. Make yourself a master thinker: Lauri Järvilehto
Films: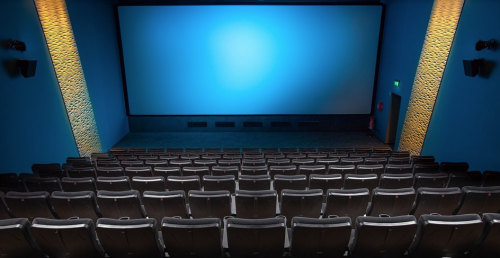 1. Coach Carter
13. The Dawn wall
2. The Intouchables
14. Valley Uprising
3. Life is beautiful
15. Free solo
4. A separation
16. Reel Rock
5. The club of death poems
17. Wyeboyz
6. Cinderella man
18. Meru
7. Grenbook
19. The summit
8. Gran Torino
20. Everest
9. Good will Hunting
21. Hidden figures
10. The intern
22. Freedom writters
11. The blind side
23. Pay it forward
12. A beautiful mind
24. Whiplass

25. Pay it forward
Youtube Channels/Pod-Scats:
Craig Groeschel Leadership Podcast
The John Maxwell Leadership Podcast
Apps/Programs:
LinkedIn
Canva
WordPress
MediaMarket
Excel
Power Point
Microsoft Word
Photoshop
Head Space
Meditation
Series:
Madam Secretary
Designated survivor
24H
Stranger things
Chernobyl
Band of brothers
Articles:

Free courses: